Sicilian Pride Pins
Show pride in your ethnic background by wearing the symbol of the
Ancient Sicilian Flag
"The Trinacria"
The word or term Trinacria means "triangle" as for the shape of Sicily, the largest island in the Mediterranean. The Greeks called it Trinakrias, the Romans called it Trinacrium, meaning "star with 3 points". Today its known as Sicily, or Sicilia in Italian.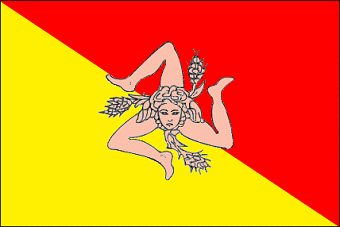 The flag was in use up to the Unification of Italy when Giuseppe Garibaldi
"Liberated Sicily" in 1860.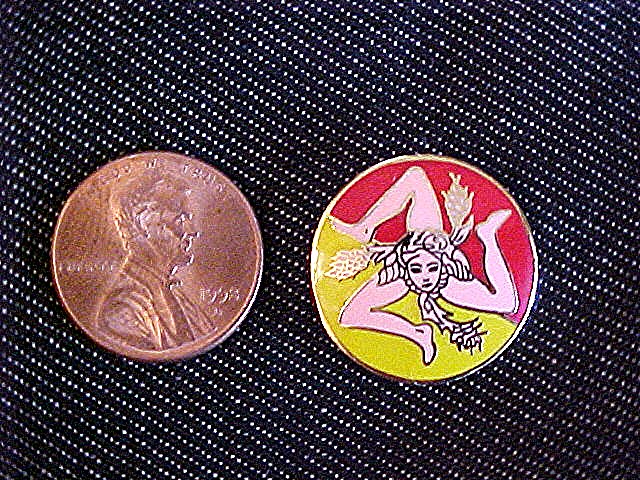 Pins were first made available at the
Sons and Daughters of Sant' Elia and Aspra
Family Reunion
in Milwaukee, WI on September 29, 2006
Now also available on EBay.
Great for family reunions, genealogy clubs, Italian Societies and other Italian Ethnic Organizations.
Individual Pins $5.00 plus postage & handling $1.50
Bulk Rates:
10 to 24 Pins $4.50 plus postage & handling
25 and over $4.00 plus postage & handling
For bulk orders please remit check or money order to:
P. M. Bellanti
3620 Blair Court
Blasdell, New York 14219
Any questons to:
E Mail: pbellanti5@verizon.net
or
Phone: (716) 824-0157